Exclusive, Enclosed Fields
for hire for private dog walking
Fudgie our miniature daschund loves walking with us over our fields and she is always at home when she can run freely. We can rest safely knowing that she cannot escape and she can enjoy some good natural exercise exclusively in an enclosed field! Foxes Farm Fields is a dog walking facility with a 6 acre paddock, fully enclosed by 4ft fencing at Colne Engaine and 6ft fencing at Upminster and Great Bromley which provides the perfect setting to give your dog freedom off its lead in a secure, enclosed and exclusive environment.

WELFARE NOTICE
Due to the unprecedented and prolonged drought that we are currently experiencing, we are advising customers to walk their dogs on a lead due to variable ground conditions which is outside of our control. We are also advising customers to ensure they and their dogs are capable of walking in these conditions including bringing water for both themselves and their dogs. This will be reviewed on a continual basis.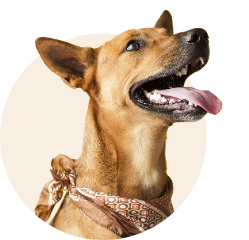 Brilliant set up, very easy to book and to find
Great system to ensure other dogs don't cross paths. Our little boys loved their first roam off the leads and so did we , easy and stress free, defo booking again
Fantastic idea.
Our dogs are safe & can run to their hearts content. Great for training practice too.
We had a fabulous 1st visit today.
Our Rosie loved racing to catch her ball. Something she has not been able to do for a year as she now can't be let off the lead due to being nervous after she was attacked.
Great place!
My 2 loved it felt safe and secure knowing we had the field to ourselves lovely to see them running about not worrying about other dogs will definitely be coming back
Will definitely be visiting regularly!
Nice big field, fully secure with a covered area for keeping dry. Our two greyhounds had great fun exploring.
Will definitely be back very soon.
Took our 10 month old puppy and her sister for a run over here today. She's loopy and loves to run free. The enclosure was very secure.